Whale Watching in Hawaii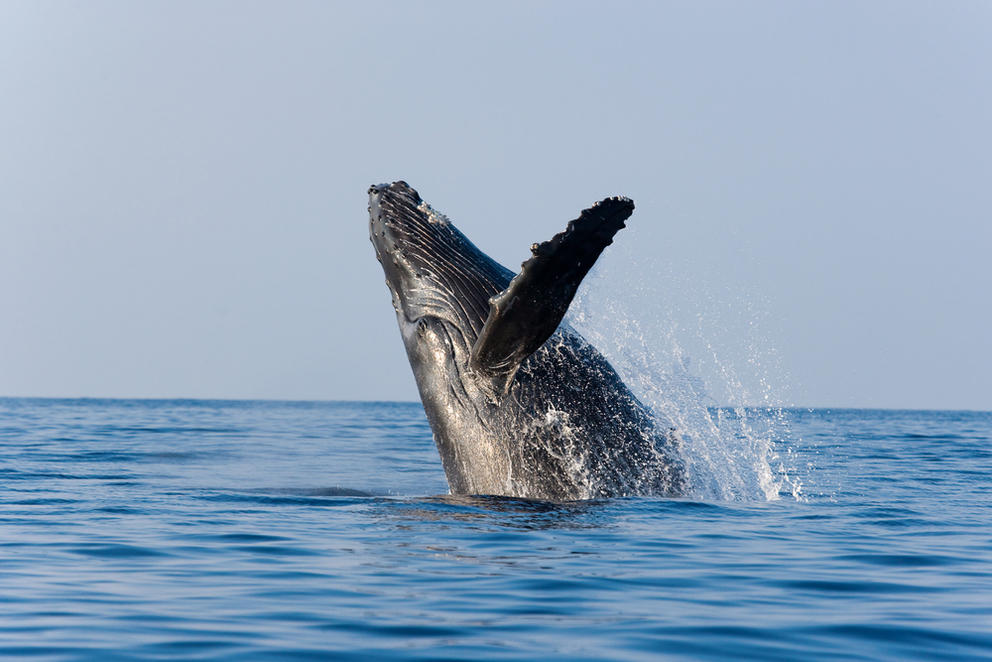 Humpback season is upon us! Each year from November through May, humpback whales, or kohola, migrate to the warmer waters of Hawaii, spurring locals and tourists to the water's edge in an attempt to spot these magnificent creatures.
The whales travel some 3,000 miles down from the cold waters of Alaska to the islands every year to begin the breeding or birthing process. The trip takes anywhere from six to eight weeks – the longest migration of any mammal. The peak season to spot humpback whales in Hawaii is January through March, with whales seen breaching in the island's surrounding waters.
If you're planning a trip at the same time as Hawaii's favorite visitors, you have a great likelihood of spotting these majestic beasts. In Oahu, Diamond Head offers wide views of the horizon to spot humpback whales. Once you reach the summit of the ancient volcano crater, grab a seat and look for breaks in the water, caused by breaching. Another way to spot a whale is by looking for a geyser that signals its breathing – in which the whale forcefully expels water from its blowhole.
You'll also want to consider a trip to the Makapu'u Point Lighthouse Trail on the island's southeastern shoreline. Its high elevation makes it a favorite among whale watchers. The trail is a popular hike any time of year because of its impactful views and historic, 1909 lighthouse tucked away at the edge of the rocky coast.
While whale watching, make sure to keep an eye out for newborn calves, which at a minimum of 20 feet long, aren't hard to spot swimming alongside their mothers.
If you're into maps, the tech team at GeoEngineers created a mesmerizing way to track the movements of whales around the island. Check out the Smartmine Whale Tracker to see where the whales are in real time.
Another option is to book a whale-watching boat tour, of which the island offers many. It's important to respect the humpback whales; watercraft must keep a distance of 100 yards when approaching these mighty creatures.
--
Ready to go whale watching in Hawaii? Book a tour through Pleasant Holidays travel agency, located on-site at the Aston Waikiki Beach Hotel. Find them on the 3rd floor or call 808-922-8363.
Special Offers
Nothing beats having some extra money for your travels to Hawaii. Enjoy great savings when you book directly at the Aston Waikiki Beach Hotel.