Try these Water Sports in and Around Waikiki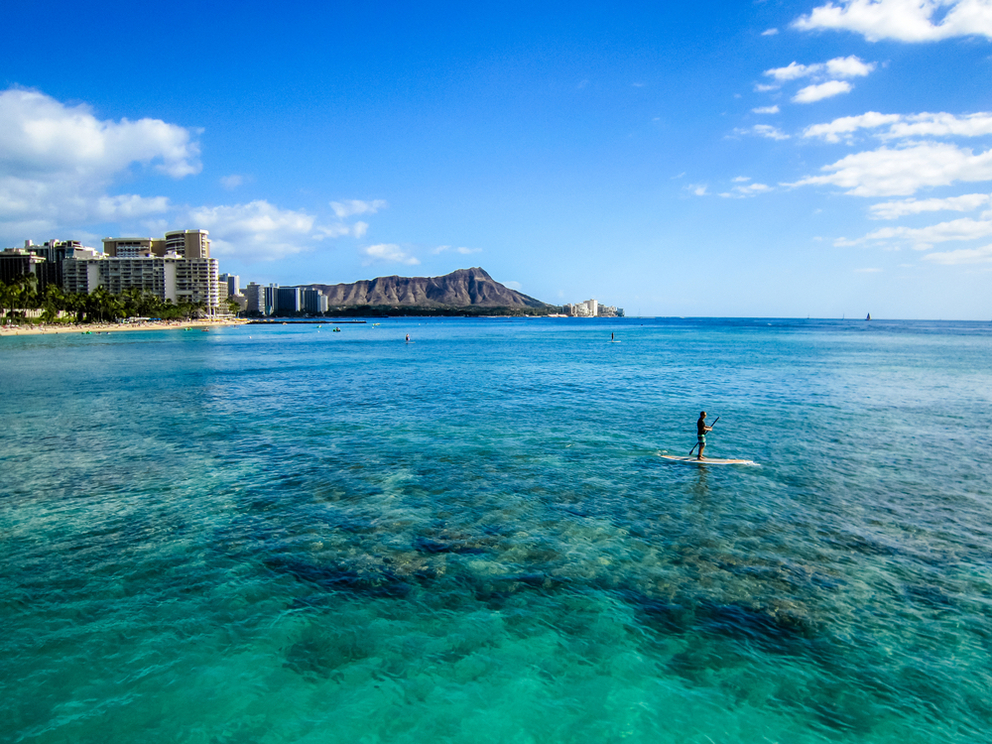 You don't have to be a pro to try water sports in Hawaii. If you've always wanted to try paddleboarding or take a group ride on a banana boat, a trip to Waikiki is the best opportunity to enjoy a variety of water sports.
Seize the day in Oahu, even if it means braving a wipeout. Here's a list of the best water sport activities right near Aston Waikiki Beach Hotel.
Surfing Waikiki
Oahu is the birthplace of surfing, and the wave break in Waikiki makes it the perfect spot for beginners. If you're a novice, take lessons at one of the many surf schools in the area. If you've surfed before, rent a board for the day. The best spot for surfing beginners is Canoes in Waikiki, located at the west end of Kuhio Beach.
Sportfishing in Oahu
The Kewalo Basin Harbor is home to Honolulu's commercial fishing fleet and is the designated spot to book a sportfishing charter. Reel in blue marlin, mahi mahi, amberjack, and yellowfin tuna using the boat's tried-and-true fishing equipment. Deep-sea fishing and shallow water bottom fishing excursions are available – book the charter that best fits your preference ahead of time here.
Banana Boat Ride in Honolulu
Nothing brings a family or group together like an iconic banana boat ride. Cling on to the inflatable boat and try not to fall off – though it's all part of the fun. This unforgettable activity will make you smile ear-to-ear and the welcoming Oahu waters make it all the more refreshing. Book with the Hawaii Water Sports Center in Honolulu, which has a reputation of taking candid "Banana Boat-fail" photos throughout the excursion.
Paddleboarding Ala Moana
Paddleboarding was started by Waikiki surf instructors in the 1940s, so it's only customary that you give it a whirl during your visit. Not only does it provide a great viewpoint to discover the surrounding waters of Oahu, it's also a full-body workout! Paddle surf the gentle waves of Waikiki or simply explore marine life at a friendly distance. Ala Moana is the most popular spot in the area for paddleboard rental.
Parasail Waikiki
Get a whole different perspective with a parasailing adventure. Take in views of Waikiki Beach from above with the magnificent Diamond Head as its backdrop. It's thrilling, scary, and delightfully unforgettable. Plan your trip with the nearby Hawaiian Parasail company.
--
Aston Waikiki Beach Hotel is located just steps away from Kuhio Beach in Waikiki. Its central location with views of the ocean and Diamond Head make it one of the best in the area. See our special offers.
Special Offers
Nothing beats having some extra money for your travels to Hawaii. Enjoy great savings when you book directly at the Aston Waikiki Beach Hotel.