A Trip to the Honolulu Zoo with Kids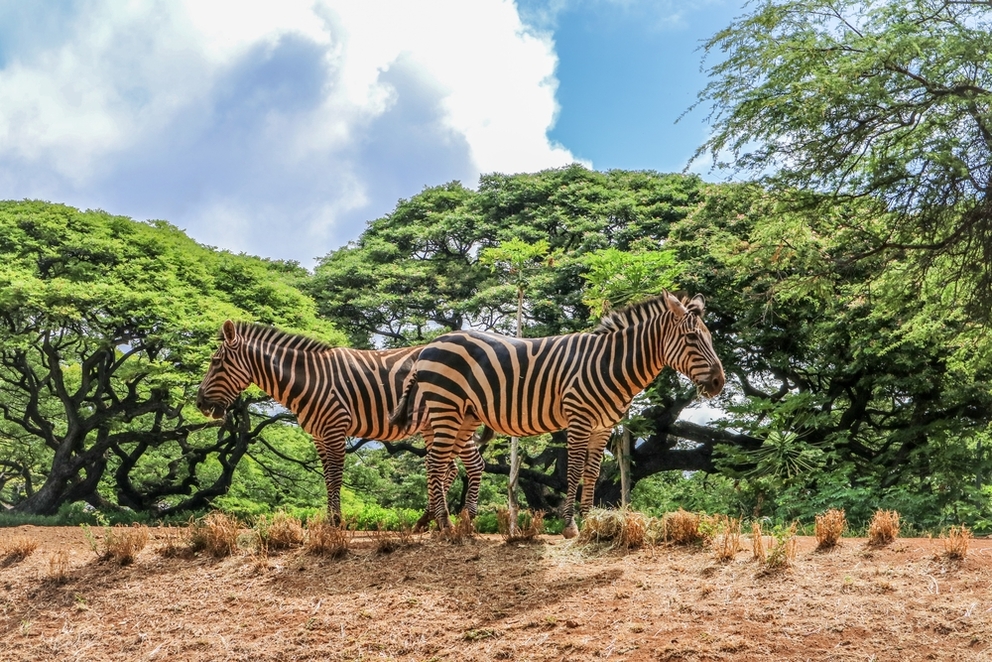 If you're traveling in Waikiki with kids, you'll want to consider a trip to the Honolulu Zoo. Elephant, lion, and chimpanzee exhibits, endemic plant species and an attractive playground ensures that kids of all ages are entertained. Best of all, it's just a five-minute walk from Aston Waikiki Beach Hotel.
Animal exhibits
The zoo is divided into ecological zones: the African savannah, Asian and American tropical forests, and the Pacific Islands. Visitors can expect to see giraffes, African penguins, poison dart frogs, baboons, flamingos, komodo dragons, and more. Schedule your visit according to feeding times, which are posted on the website. The most interesting feeding is that of the sloths, which is expectedly slow and like nothing you've ever seen before.
Younger ones will especially enjoy the petting zoo and playground area, which is situated in the center of the park.
Pro tip: The zoo allows visitors to bring in food and drink, so consider packing a lunch to enjoy in the picnic area. Pack lots of water, as the zoo can get very hot during the afternoon.
Native animals and plant species
Guests should make note of the native Hawaiian species that live at the zoo, such as the white fairy tern seabird or the Hawaiian short-eared owl. The zoo also boasts a large collection of endemic and native plant species which can be found throughout the park. Look for the Molokai white hibiscus – it's native to Oahu and the only fragrant hibiscus in the world.
Twilight Tours
Many of the zoo's animals are a bit more active in the evenings, so consider taking the Twilight Tour. Held from 5:30-7:30pm Friday and Saturday evenings, guests are guided by zoo educators to observe what the animals are up to when the sun goes down.
Pro tip: Wear comfortable shoes and apply bug spray!
Getting there
As we mentioned, the Honolulu Zoo is right in our backyard.
Walking: Leaving Aston Waikiki Beach Hotel, our driveway exits on Paoakalani Avenue (one-way). Take a right on Paoakalani Avenue and another right on Lemon Road. The zoo parking lot straight ahead off Kapahulu Avenue.
Driving: Leaving the hotel, take a right on Paoakalani Avenue, then a right on Lemon Road. The zoo's parking lot is straight ahead, off Kapahulu Avenue.
Pro tip: Depending on the season, the zoo can get very hot during the day. Visit in the morning to beat the heat.
--
Planning a trip to Waikiki? Check out special rates at Aston Waikiki Beach Hotel.
Special Offers
Nothing beats having some extra money for your travels to Hawaii. Enjoy great savings when you book directly at the Aston Waikiki Beach Hotel.