Unforgettable Views from the Lighthouse Trail at Makapuu Point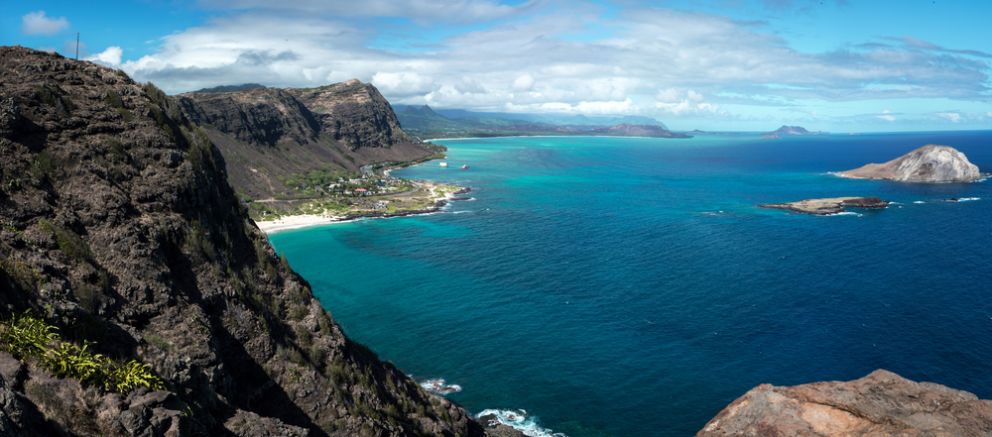 There's no coastal view like that of Makapuu Point. One of the most popular hikes in Oahu, the moderate, paved climb to the top gives way to the stunning Kaiwi shoreline, a magnificent panorama of islands, and migrating humpback whales during the fall, winter and spring seasons.
A hike to Makapuu Point is best enjoyed in the morning before it heats up. There's no shade on the path, so a daytime climb can be intense. Make sure to pack sunscreen for proper sun coverage. The gate opens at 7am which provides ample time to get out and explore before the sun is overhead.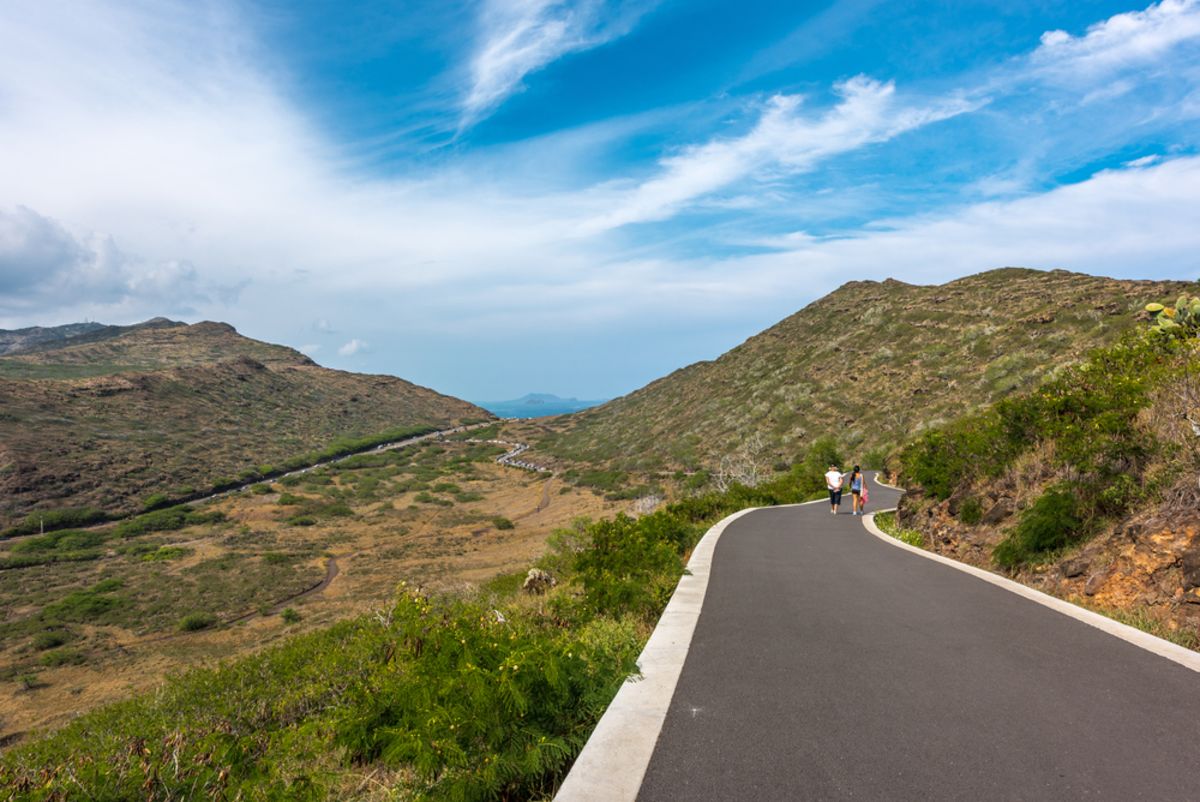 The moderate hike gradually ascends 500 feet and is just under a mile, which makes it doable for most at 2 miles roundtrip. A paved path makes it accessible to strollers and wheelchairs.
The lighhouse trail winds its way up a hill that rises above the lighthouse at the eastern tip of Oahu. The iconic structure built in 1909 is uniquely perched on a lava flow. It's 36 feet tall and is equipped with a 12-foot lens, making it the largest lens of any lighthouse in the United States. Makapuu Point Lighthouse is off-limits to the general public, but you can still snap some great photos of the red-roofed beacon.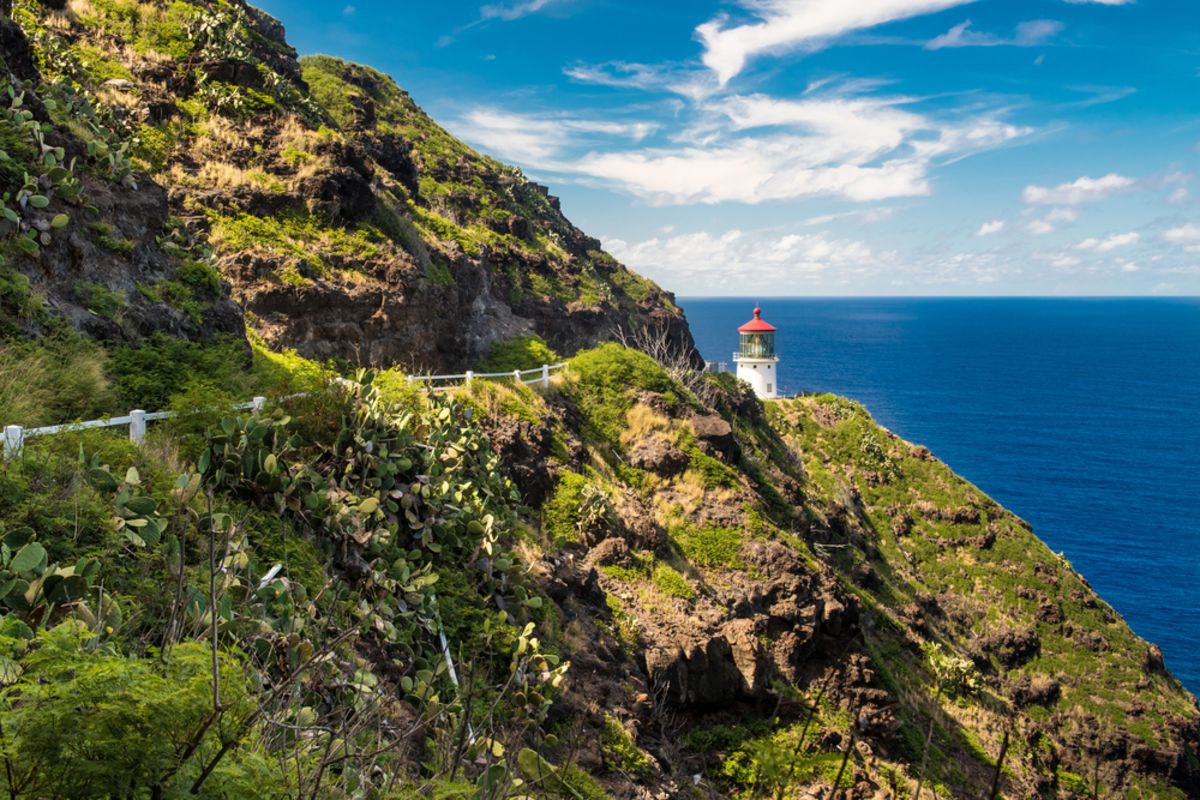 Along the way you'll notice cacti as well as old pillboxes from WWII that peer out to sea - especially as you reach the lookout point.
Once you reach the summit, take in a deep breath and absorb the stunning scenery. In the distance you can see the island of Molokai. You'll also be able to spot two smaller islands, Kaohikaipu and Manana (also known as 'Rabbit Island,') just offshore.
If you're visiting Oahu in November through May, there's a good chance you'll spot humpback whales during their migration. Bring along a pair of binoculars to get a better glimpse of these gigantic creatures, which often travel with young calves. Read more on our guide to whale watching in Oahu.
You don't need a car to see Oahu! Public transportation is an accessible option with stops right near Aston Waikiki Beach Hotel. Map out your trip direct on The Bus website here.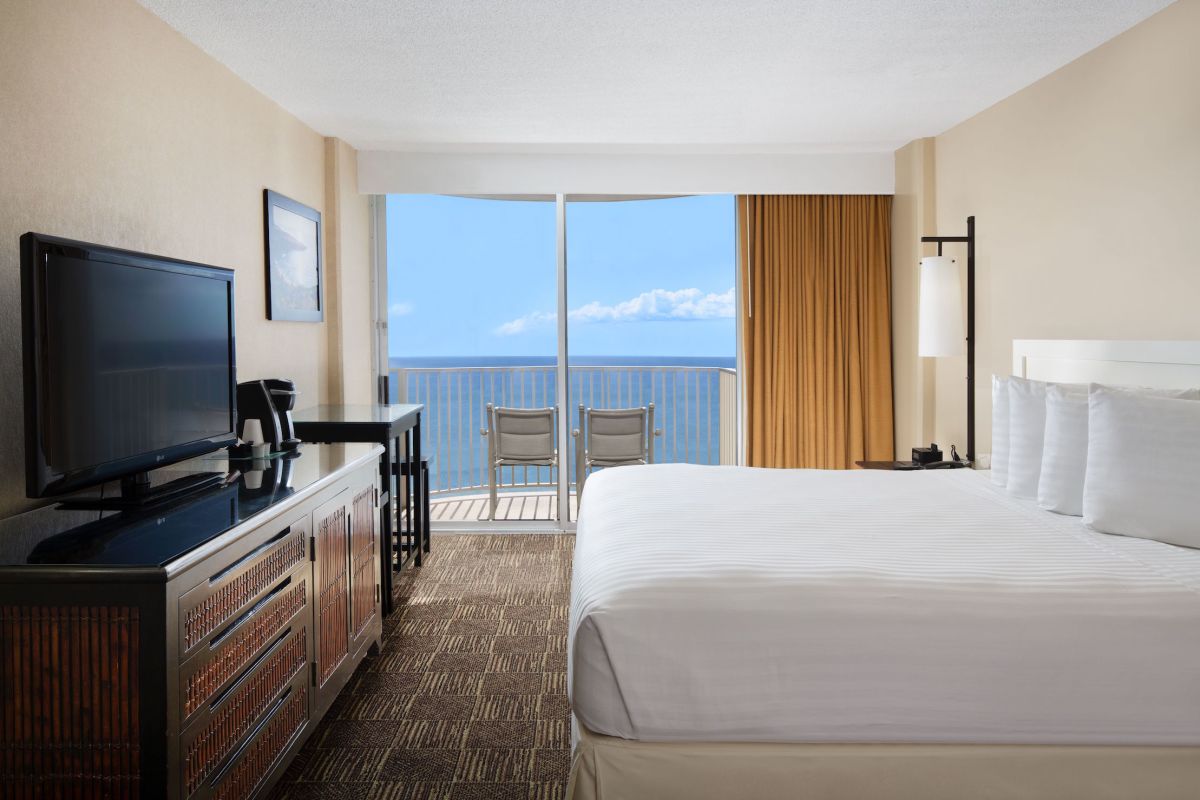 Interested in the food, culture, and sites of Oahu? There's only one way to experience it, and that's in person. Book your trip to Honolulu! Aston Waikiki Beach Hotel is your best pick in Waikiki. It's located right across the street from the beach and it's central to everything in Waikiki. Plan your trip today and be part of our Coconut Club, which gets you rooftop access and other perks you can't find anywhere else. Read more.
Special Offers
Nothing beats having some extra money for your travels to Hawaii. Enjoy great savings when you book directly at the Aston Waikiki Beach Hotel.