Guava Pancake Syrup, Anyone? 5 Great Breakfast Spots in Waikiki
Make the first meal of the day something divine during your vacation in Hawaii. In Waikiki, breakfast can be guava syrup on coconut pancakes or shoyu eggs with a side of Spam. Spare no detail! Go ahead and top your latte with a generous bit of macadamia whipped cream – you won't regret (or forget) it. Here are five great places around Waikiki to do breakfast like a local.
Tiki's Grill & Bar
2570 Kalakaua Ave., Honolulu at Aston Waikiki Beach Hotel
Tiki's offers a great breakfast buffet which is especially convenient for guests at Aston Waikiki Beach Hotel. Load up on breakfast quiche, breakfast staples, fresh fruit and juice before you head off on an adventure.
Eggs 'n Things
2464 Kalakaua Ave., Honolulu
If pineapple, coconut or macadamia nut pancakes sound tempting, Eggs 'n Things is a must, though expect a line. This is the place with a fine spread of tropical pancake syrups, Hawaiian sweet bread French toast, and a hefty selection of savory breakfast items. Breakfast is served daily from 6am to 2pm.
Rainbow Drive-In
3308 Kanaina Ave., Honolulu
This old-school drive-in is famous for its loco moco, but you can enjoy Spam and eggs, mahi mahi & rice, and other Hawaiian breakfast staples for a true Kamaaina experience. Breakfast is served daily from 7am to 10:30am.
Barefoot Beach Café
2699 Kalakaua Ave., Honolulu
Have breakfast on the water at this low-key café located in Kapiolani Park, right across from the bandstand. Smoothies, shoyu eggs, shrimp & eggs and vegan options are all on the menu, made with fresh, local ingredients. Breakfast is served daily from 7am to 2pm.
Lychee
2490 Kalakaua Ave. in 'Alohilani Resort Waikiki Beach
Go for the breakfast buffet at Lychee or order something off the à la carte menu, which has plenty of goods sourced right from the island. Choose from a selection of seasonal fruit, locally produced honey, breakfast meats or preserves, coffee and baked goods On holidays, enjoy extensive buffet offerings, including carving and seafood stations. Breakfast is served weekdays from 6am to 10am and weekends 6am to 11am.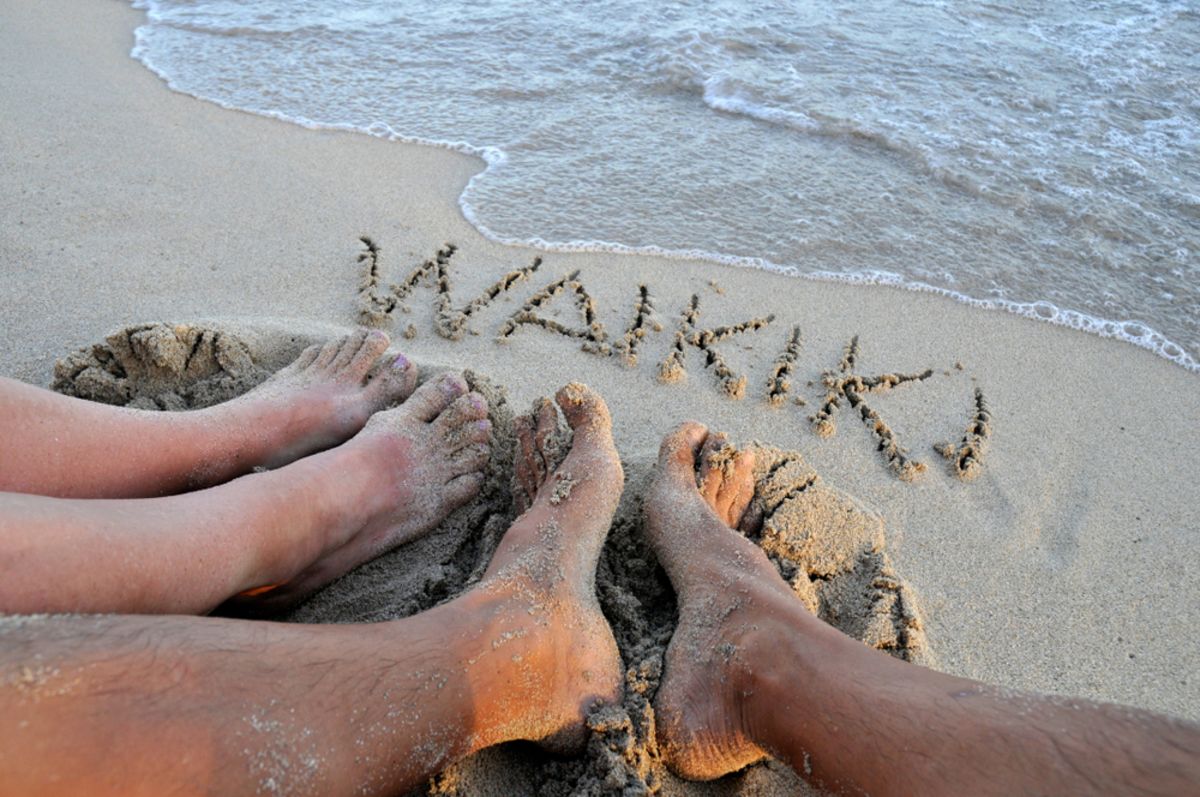 If you're planning a trip to Oahu, look no further than Aston Waikiki Beach Hotel. Select rooms offer stunning ocean views. We're centrally-located just across the street from Kuhio Beach on Kalakaua Avenue. Onsite dining at Tiki's Grill & Bar lends way to sunset views, live music, and excellent cocktails. See our best available rates online.
Special Offers
Nothing beats having some extra money for your travels to Hawaii. Enjoy great savings when you book directly at the Aston Waikiki Beach Hotel.