Don't Miss these Top Local Surfing Tournaments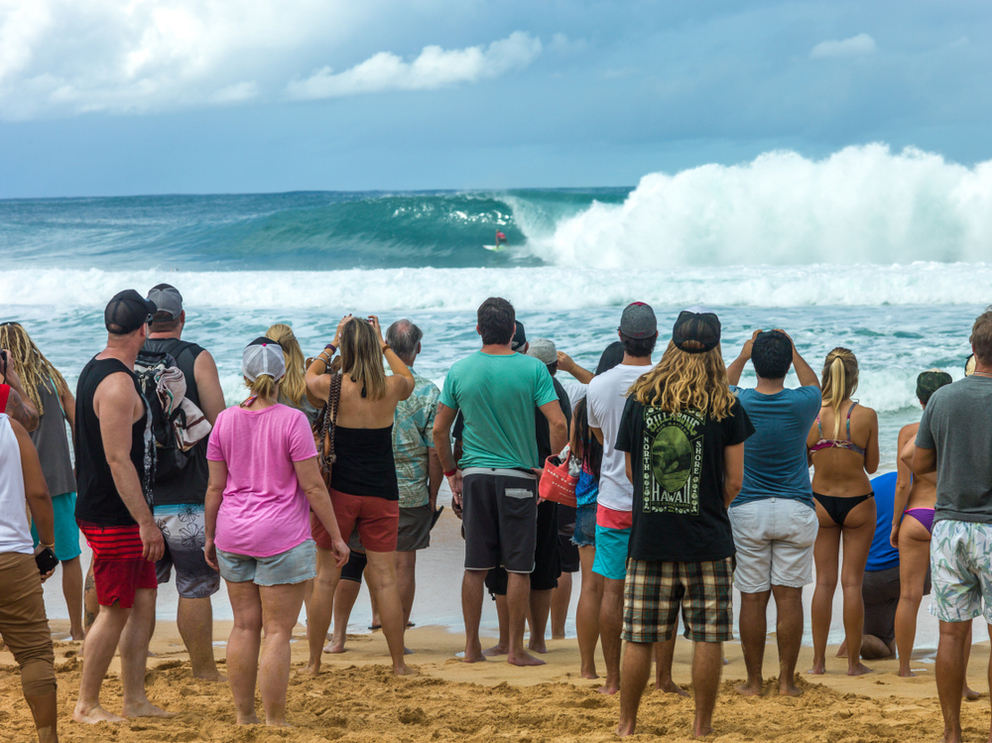 The North Shore of Oahu is famous for its powerful winter swells that attract the best surfers in the world. It's home to the revered Banzai Pipeline, known worldwide for its epic waves. If you're in Oahu during the peak surfing season, there's a good chance you'll catch one of the big-name competitions. Just make sure you're only watching. While the water might look calm from the shoreline, the current is very powerful.
That said, it's impossible to predict the surf, which is why annual surfing events are usually held in date windows. Here are a few of the big-name events to look out for this season.
Vans Triple Crown of Surfing
Taking place on the North Shore of Oahu, this three-part series of professional surfing events takes place at different iconic surf venues in Oahu. The final Billabong Pipeline Masters is held at Ehukai Beach Park, home of the notorious Banzai Pipeline. The competition makes up the last three big events of the professional surfing season, running Nov. 12 through Dec. 20.
Da Hui Backdoor Shootout & Pipeline Warriors
Held in early January and early February, this invitation-only event features the best Hawaiian pipe surfers and professionals from around the world. Competitions include longboards, shortboards, and body surfing. The Backdoor competition is competed in teams of four in honor of the famous Duke Kahanamoku, who popularized the ancient art of surfing in the modern world. The Pipeline Warrior event is a competition of individuals.
The Eddie
Held anywhere from December to February 28, The Eddie is the big kahuna of surf competitions. The event happens sporadically (or not at all) because swells have to reach heights of at least 40 feet before the competition is greenlighted. Jet Skis aren't permitted to pull surfers out to the waves – they must paddle out.
The competition is in honor of the legendary surfer Eddie Aikau, who was the first lifeguard of Waimea Bay. Aikau was well-known for taking on daunting waves that no one else would, as well as saving over 500 people during his short tenure as a lifeguard.
-
If you haven't yet booked your hotel stay, consider Aston Waikiki Beach Hotel, centrally-located to all the activity in Waikiki. With sweeping views of Kuhio Beach, it's just walking distance from major shopping centers and offers excellent onsite amenities.

Book a room with ocean views to enjoy stunning sunsets or of Diamond Head, an ancient volcanic crater and iconic symbol of Oahu. Check out exclusive offers only available on our website. We hope to see you soon!
Special Offers
Nothing beats having some extra money for your travels to Hawaii. Enjoy great savings when you book directly at the Aston Waikiki Beach Hotel.