Don't Miss a Visit to the Polynesian Cultural Center in Oahu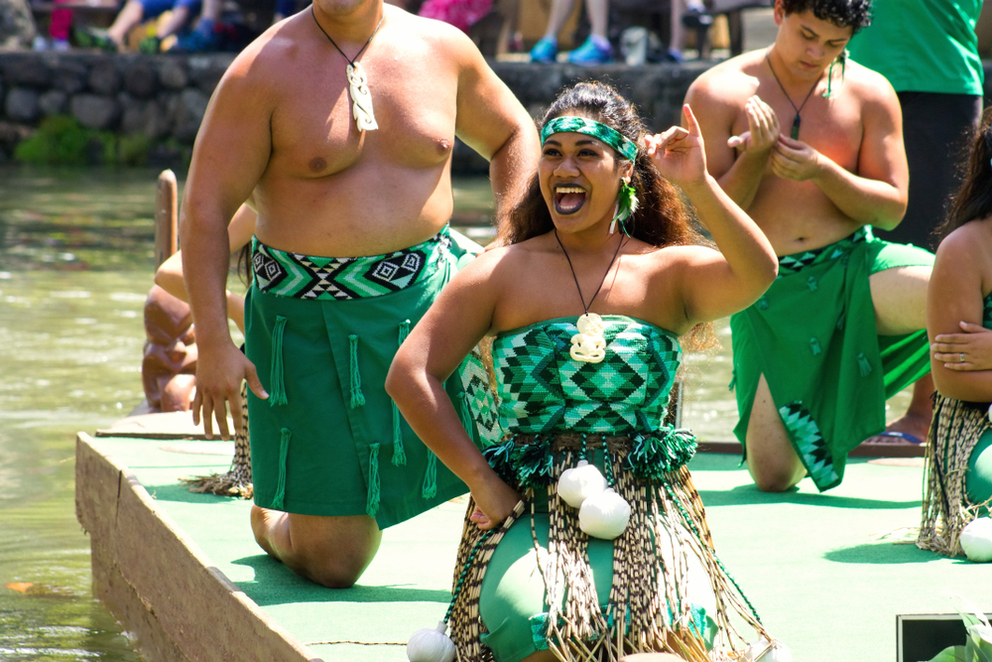 Hawaii is comprised of so many cultural influences, it's hard to wrap your head around them all. Shave ice brought from Japanese migrant workers is just one example of the intertwining of cultures that make Hawaii so unique.
To get an idea of the rich cultures of Polynesia and how they intermingle with each other, we recommend a visit to the Polynesian Cultural Center in Laie, Oahu. Guests can see fire dancing, try their hand at craft making, taste traditional foods, and watch larger-than-life performance pieces that celebrate the vibrant cultures of Polynesia.
Broken up into six villages, the center focuses on Fiji, Aotearoa (New Zealand), Tonga, Tahiti, Samoa, and of course, Hawaii. At each village, visitors will find different activities or performance pieces. Enjoy a canoe ride or learn how to cook in an umu – a Samoan earth oven.
The park alone is breathtaking and beautifully manicured to represent the different habitats of the Pacific Islands. At the center's entrance, you'll find its most recent edition: the Hukilau Marketplace. It's chock-full of handmade goods and local foods that hearken back to 1950s Hawaii nostalgia.
The main event of the day is a luau, later followed by the Ha: Breath of Life Show.
The luau is done buffet-style with a wide selection of food, such as Kalua pig (the traditional Hawaiian pig roast), shoyu-glazed chicken, taro rolls and sweet, roasted pineapple. True to the tradition of luau, the communal dining event draws visitors of all ages together to feast and enjoy entertainment.
Finally, the Ha: Breath of Life Show is the center's evening finale, in which guests watch Polynesian dance, music, and spinning fire knives come together to convey a story. The show is a stunning display, with fire dancing enhanced by the evening's darkness. The day is full of activity, but the final show is well worth it.
Hours
The Polynesian Cultural Center is open 7 days a week from noon to 6pm (evening show begins around 7:30pm). Because there's so much to do, it's recommended that guests arrive when the park opens.
The center is one of the more pricier activities on the island, but when you consider the countless performers, buffet and evening spectacle, it's a good bang for your buck. Plus, tickets are good for three days. See admission prices and packages.
Easier yet, book a tour through Pleasant Holidays travel agency, located on the 3rd floor of the hotel, or by dialing 808-922-8363.
Getting there
The Polynesian Cultural Center in Laie is at least an hour from Waikiki without traffic, so plan accordingly.
Shuttle service can be purchased with park admission, which can be added at checkout if ordering online. You can also contact the center's reservation line at 800-367-7060.
If you're driving from Waikiki, head west on H-1. Take exit 20A for HI-63 toward Likelike Highway. Continue onto HI-83 Kahekili Highway. Take in gorgeous scenery all the way to Laie, and the center will be on the left.
-
If you haven't yet booked your hotel stay, consider Aston Waikiki Beach Hotel, centrally-located to all the activity in Waikiki. With sweeping views of Kuhio Beach, it's just walking distance from major shopping centers and offers excellent onsite amenities.
Book a room with ocean views to enjoy stunning sunsets or of Diamond Head, an ancient volcanic crater and iconic symbol of Oahu. Check out exclusive offers only available on our website. We hope to see you soon!
Special Offers
Nothing beats having some extra money for your travels to Hawaii. Enjoy great savings when you book directly at the Aston Waikiki Beach Hotel.