Bring Home These 10 Classic Honolulu Souvenirs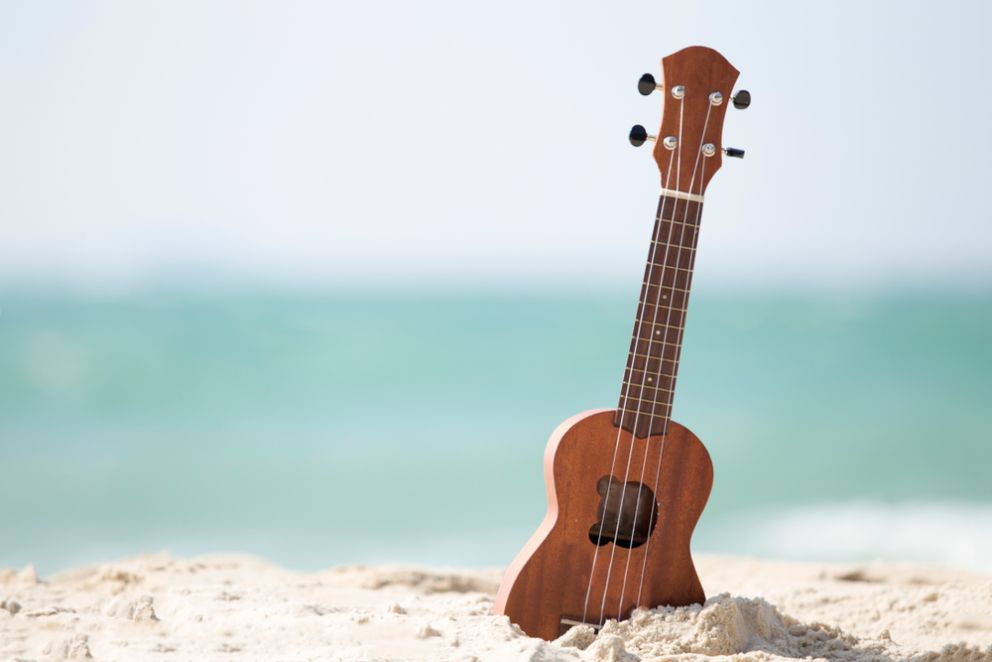 Take a piece of Honolulu home with you to remind you of the islands. Whether you're shopping for yourself or for gifts to bring home to your loved ones, this list should tip you off on what to look for. From locally handcrafted trinkets to pineapple wine, here are 10 Hawaii-inspired souvenirs to take home with you.
1. Dashboard Doll
Add a bit of paradise to the dashboard of your car with an Aloha hula girl figurine. Display your new driving companion on your dash for endless hula fun that will transport you right back to the islands.
2. Kona Coffee
Cultivated on the slopes in the Kona Districts of the Big Island of Hawaii, this sweet and fruity coffee varietal is hard to find on the mainland (and quite expensive). Make sure to read the label before you purchase your freshly roasted beans. Look for 100% pure Kona coffee and avoid any mystery Kona blends which are often mixed with beans from elsewhere. Also, make sure to check out our guide on local coffee purveyors in Waikiki.
3. Pineapple-themed Souvenirs
After a tour around the historic Dole Pineapple Plantation, stop by the gift shop for gummies, plush toys, lotion, jams, and more hala kahiki-centric goodies.
4. Fresh Peanut Butter
Browse Waikiki souvenir shops or take a trip to Haleiwa and drop by North Shore Goodies for nut butters made with exotic ingredients found only in Hawaii. Their flavored peanut butters containing coconut, coffee, and macadamia nuts are sweet, creamy, and perfect for stashing in your luggage.
5. Aloha Shirts
Aloha Shirts are available in just about every souvenir shop in Waikiki. Bring home vibrantly colored, patterned shirts for the whole family. Usually adorned with Polynesian motifs, traditional quilt designs, and simple floral and ocean prints, the multicolored shirt is a true symbol of Hawaii.
6. Local Wine and Craft Beer
Bring a taste of the islands back home when you pick up a bottle of local wine. For something sweet, check the local shops for the crisp and tropical Pineapple Wine from Maui Wines. Reserve a tasting at Oeno Winemaking, the only winery in Oahu. Taste your way through their house wines under the guidance of an expert sommelier before deciding on the perfect bottle. If you prefer craft brews, visit Maui Brewing Company, located just 10 minutes from Aston Waikiki Beach Hotel and grab a 64oz growler of one of their 36 specialty beers on tap.
7. Macadamia Nuts
One of Hawaii's signature crops and largest exports, macadamia nuts are a favorite amongst visitors for their sweet, rich flavor. Grab a few bags and keep an eye out for sweet, savory, and spicy flavors like Shredded Coconut, Mango Chipotle, and Kona Coffee.
8. DIY Flower Lei
Forget the silk flowers and create your own lei using fragrant tropical flowers. You'll need to take some steps to make sure your lei can travel home safely with you. Ask your seller to make sure there are no prohibited items on your lei, such as citrus-type flowers and mock orange, which are used in kukui nut leis. Try to keep the lei as iced as possible to preserve the lifespan of the flowers.
9. Koa Wood Creations
Meaning "warrior" in Hawaiian, koa rose to popularity after King Kamehameha's warriors crafted canoes and weapons from the native wood. Today, the honored heritage lives on. Search for unique, handmade pieces like bowls, pens, boxes, and jewelry in local shops made from the revered material.
10. Ukulele
Originating in Hawaii in the 19th century, the ukulele has gone on to become the instrument most associated with traditional Hawaiian music. You'll find inexpensive ukuleles in shops for under $20, but if you're in the market for a high quality instrument, visit a music store for one crafted from mahogany or koa wood.
--

Planning a trip to Hawaii? Aston Waikiki Beach Hotel is located just steps away from some of the best shopping in Waikiki. Its central location with views of the ocean and Diamond Head make it one of the best in the area. See our special offers.
Special Offers
Nothing beats having some extra money for your travels to Hawaii. Enjoy great savings when you book directly at the Aston Waikiki Beach Hotel.