What to Bring for a Day at Kuhio Beach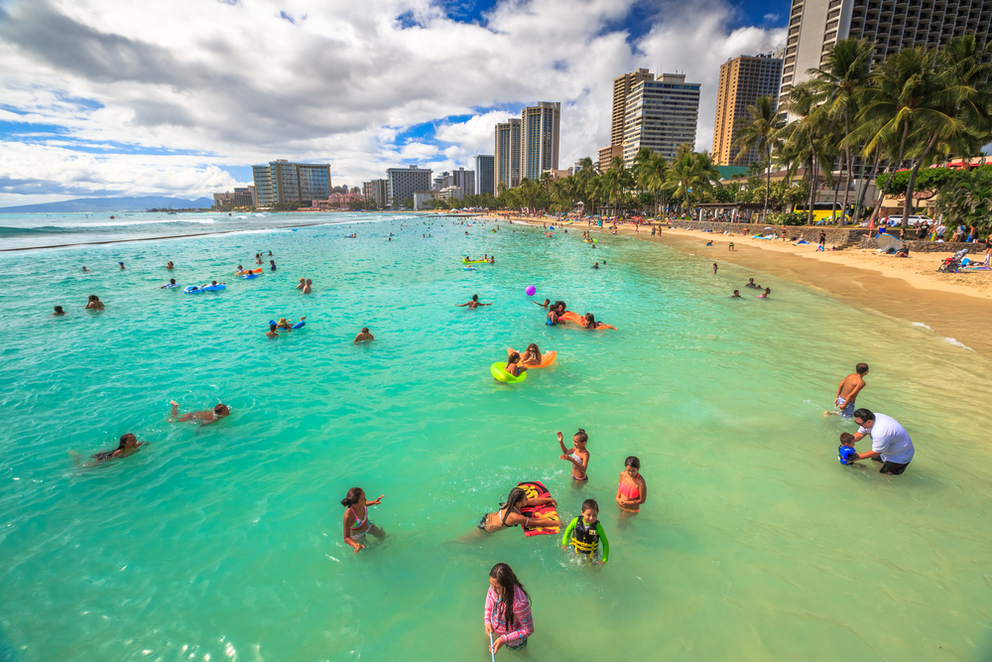 Kuhio Beach couldn't be located any closer to Aston Waikiki Beach Hotel — it's our front yard, so to say. The beach is located close to shops and stores so you don't have to worry about packing a lunch. Shower and bathroom facilities are also easily accessible.
Guests can enjoy a day at the beach and exquisite sunsets every evening all just steps away from their rooms. Here's a guide to know what exactly to bring along to enjoy a good time at Kuhio Beach.
1. Floaty
You're never too old for a floaty, and a leisurely lounge in the water is one of the best things to do at Kuhio Beach. The seawall makes for tranquil waters that allow all ages to enjoy the calm, warm sea. We recommend you pick up a tube at the ABC Store across from the beach (one block adjacent of Aston Waikiki Beach Hotel, headed north). They'll inflate it for you, too.
2. Snorkel Gear
If you have any snorkel gear you were planning to try out in Hawaii, the serene waters at Kuhio Beach make way for a good amount of underwater activity. We suggest you scope out the marine life along the sea wall, as little sea creatures tend to gather there.
3. Beach Chair
Did you know that beach chairs are available for sign-out at Aston Waikiki Beach Hotel? Bring a chair to Kuhio Beach and induldge in full relaxation. Chair rentals are available on the third floor of the hotel at the pool concession stand.
4. Beach Blanket for the Hula Show
Toward the west end of the beach, hula and torch-lighting shows are free to the public Tuesdays, Thursdays and Saturdays. This activity combined with Kuhio's stunning sunsets create a supreme evening that Waikiki is famous for. Spots fill up quickly for this event, especially in the grassy area near the Banyan tree. Bring a blanket and arrive ahead of time so you can snag a good seat.
5. Tote Bag
There are endless uses for a tote bag, and in Waikiki, it can be a vacation lifesaver. To bring along your towel, sunscreen, phone, and hat, bring along a tote bag. It doesn't take up much space in your suitcase and dries quickly in case you have to carry a wet bathing suit or damp towel along.
6. Sunscreen
A common sight in Waikiki is the sunburned tourist; an undesirable state for anyone. If your skin burns easily, take a few minutes to apply sunscreen before and during your stay at the beach! You'll thank yourself, and you won't rock the lobster look in your vacation photos.
--
Book your stay just steps away from Kuhio Beach at Aston Waikiki Beach Hotel. See our special offers here.
Special Offers
Nothing beats having some extra money for your travels to Hawaii. Enjoy great savings when you book directly at the Aston Waikiki Beach Hotel.