5 Spots for Foodies in Honolulu's Chinatown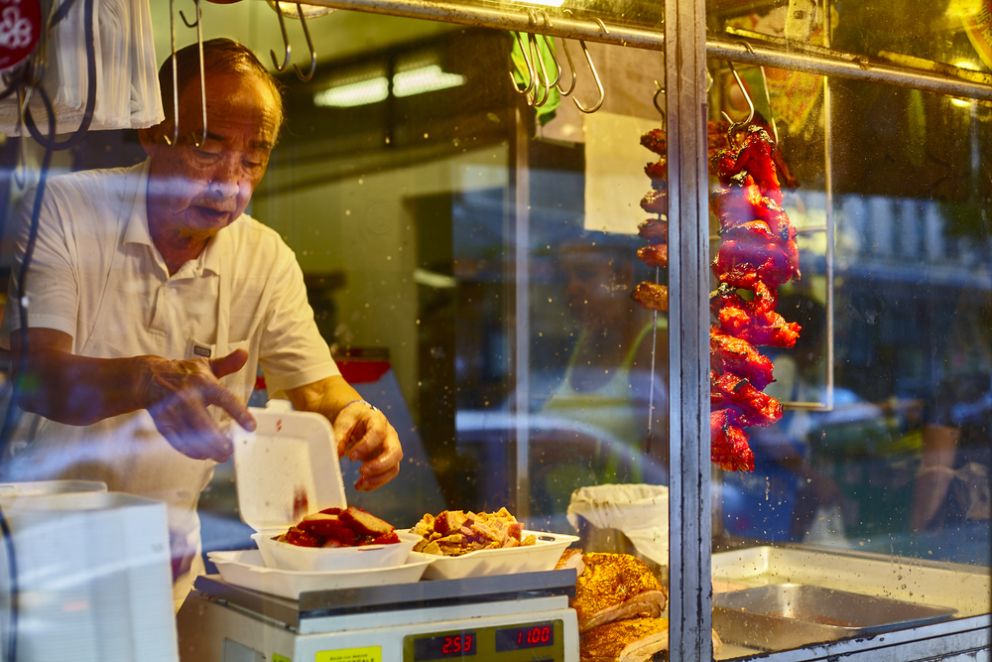 The expanding restaurant scene in Honolulu's Chinatown brings a mix of Asian fusion, ramen bistros and traditional Chinese baked goods all within a short walking distance. Here are some spots you don't want to miss.
Little Village Noodle House
Cantonese food
This classic restaurant has served flawless Cantonese dishes since 2001. The food is prepared just right, the price is on point, and the BYOB policy doesn't hurt. Little Village Noodle House is easily one of the most popular Chinese restaurants in Hawaii. 1113 Smith St.. Honolulu, HI
Maguro Bros.
Poke bowls
If you enjoy eating like a local, the takeout poke at Maguro Brothers does not disappoint. Located toward the back of the Kekaulike Market in Chinatown, Maguro's fish cuts are of such fine quality that a poke bowl from this market stand requires little else. Expect a line at lunchtime – but don't despair, it moves pretty fast. 1039 Kaulike St., Honolulu, HI
The Pig & The Lady
Modern Vietnamese
The inventive character of this Vietnamese-meets-Hawaiian fare has earned Chef Andrew Lee praise from the Michelin guides, so you'll want to make a reservation. Colorful noodle dishes, seafood and meats are standard here, and a great cocktail list only enhances the experience. 83 N. King St., Honolulu, HI
Sing Cheong Yuan Bakery
Chinese bakery
Make sure to pop into this tried-and-true bakery in the heart of Chinatown. It's a local favorite for manapua and pork hash, which they make just right. You can also stock up on cookies and other snacks as souvenirs to bring a little piece of Chinatown home with you. 1027 Maunakea St., Honolulu, HI
Lucky Belly
Ramen bistro
You can enjoy interesting proteins at this hip ramen joint that serves food until midnight. Feast on steamed buns, oxtail dumplings or shrimp and kimchi at this popular spot in Chinatown. 50 N. Hotel St., Honolulu, HI
Interested in the food, culture, and sites of Oahu? There's only one way to experience it, and that's in person. Book your trip to Honolulu! Aston Waikiki Beach Hotel is your best pick in Waikiki. It's located right across the street from the beach and it's central to everything in Waikiki. Plan your trip today and be part of our Coconut Club, which gets you rooftop access and other perks you can't find anywhere else. Read more.
Special Offers
Nothing beats having some extra money for your travels to Hawaii. Enjoy great savings when you book directly at the Aston Waikiki Beach Hotel.