24 Hours in Waikiki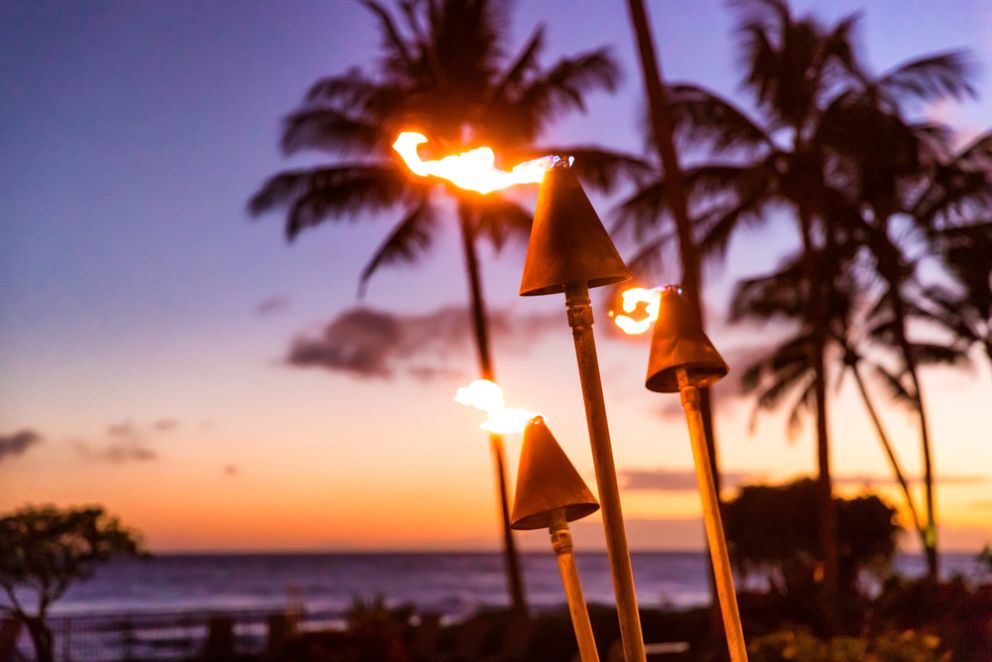 With Waikiki so close to the Honolulu Airport, some travelers find themselves with 24 hours to spend in the capital's southern neighborhood. Here are some tips to maximizing a full day in Waikiki.
Morning
You have a busy day ahead, so begin with local coffee. Hawaiian Kona blends are smoother than any other coffee in the world. Hawaii's soil is rich with minerals due to volcanoes, which makes for an equally rich cup of joe. See our guide to coffee in Waikiki to find the best local brew.
After coffee and breakfast, take a walk on the wild side of Oahu before it heats up. Nearby hiking options include Diamond Head, which offers magnificent views of the ocean and Honolulu. Manoa Falls is another popular option, located about 6 miles outside of Waikiki by car. Its trail is lush with vegetation that leads to a 150-foot waterfall. For more trail options, including Koko Head and Makapu'u Point, refer to our sublime hiking trail recommendations.
If you're not in the mood for a hike and prefer to take advantage of Waikiki's awesome shopping scene, refer to our Honolulu shopping guide. Want to shop local? Check out awesome island apparel.
Afternoon
By now you've earned some time to relax. Guests at Aston Waikiki Beach Hotel can take a dip in the pool and enjoy a free shave ice before lunch time.
Once you've cooled off, pack your beach belongings for later and head out to lunch. Consider trying the contemporary Loco Moco plate lunch from the Rainbow Drive-In in Waikiki. White rice, hamburger meat, gravy and a fried egg never tasted so good together. If you have time to spare and you're looking to try more traditional Hawaiian fare, head to the Highway Inn in Honolulu, about a 25 minute-drive from Waikiki. There you can try colorful local cuisine, from lau lau to poi.
For directions and more tips on food to eat while in Oahu, read 5 Foods You Must Eat in Oahu.
Evening
Now it's time to enjoy the golden hours before sunset. Head to Kuhio Beach, located right across the street from Aston Waikiki Beach Hotel. If time abides, try your wave-catching skills – Oahu is the birthplace of surfing, after all. You can also partake in other water sports, like parasailing. See more.
Even if you don't have much time at Kuhio Beach, make sure to arrive in time for sunset, which is the main attraction. If you're in town on a Tuesday, Thursday or Saturday, head toward the western end of the beach for hula and torch-lighting shows, which precedes sunset. Take in this beautiful ceremony that draws your busy day to a peaceful end.
--
If you're planning a trip to Oahu, look no further than Aston Waikiki Beach Hotel. Select rooms offer stunning views of Diamond Head and we're located just across the street from the beach. Onsite dining at local and tourist favorite Tiki's Grill & Bar lends way to sunset views, live music, and excellent cocktails. See our best available rates online.
Special Offers
Nothing beats having some extra money for your travels to Hawaii. Enjoy great savings when you book directly at the Aston Waikiki Beach Hotel.